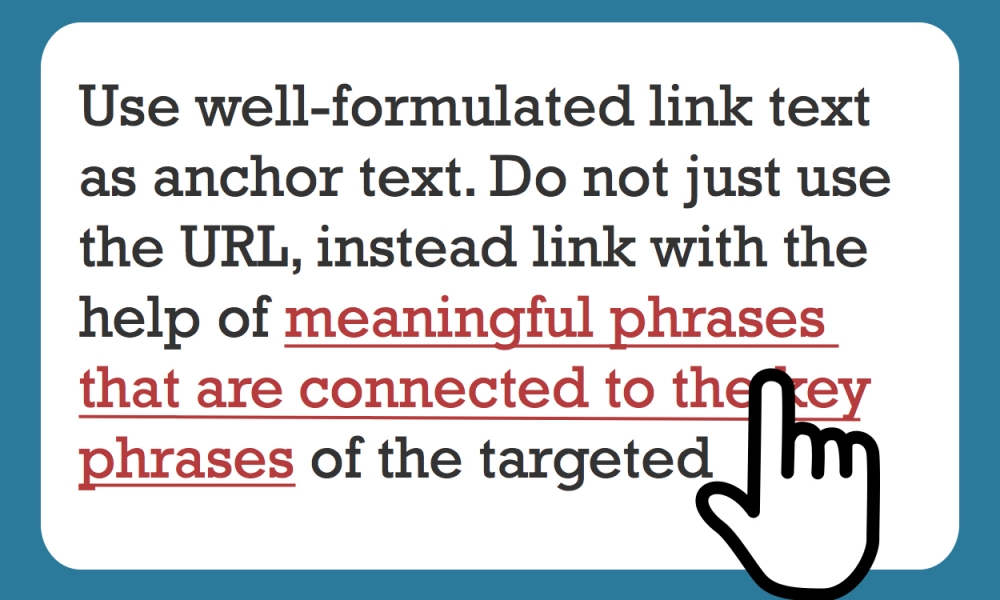 Links - Make the Connection
Linking your article appropriately has a positive effect on your SERP (search engine rating page). These links will endorse other sources, and show that you recognize other people's work. Hence, they increase the credibility and thereby the quality of your own content.
By "appropriately linking" I'm mostly referring to three aspects:
Use only quality links.
Use well-formulated link text as anchor text. Do not just use the URL, instead link with the help of meaningful phrases that are connected to the key phrases of the targeted source. 
Use internal links to endorse other pages of your domain. However: Beware! Don't overuse internal links, as search engines might consider it spamming (Rule of Thumb: not more than 5 a page in a 2000 word article).
Links have to be meaningful and serving your content.
Have you heard from the "rel=nofollow " attribute you can add to a link in HTML? This piece of code tells the search engine robots that crawl your site to follow a link to its destination or not. Its advisable to add the "rel=nofollow" attribute to external links that lack credibility or don't serve your overall strategy. In short:
all links that you don't want to endorse.
to links in comments (aka links not posted by you). 
any paid links.
I'd like to keep in mind Rand Fisher's (@randfish) advice:
"The goal isn't links. The goal is to grow the quantity of interactions to the point where the relationship is real."